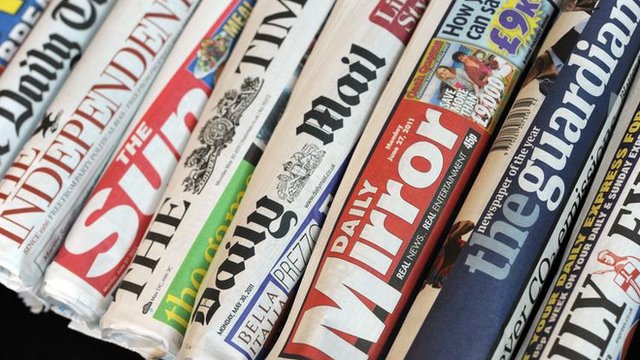 Hello premier league museum fans, in this blog we will provide you with major news headlines in EPL.  Our news just like our portal – www.premierleaguemuseum.com is 100% dedicated on Premier League and focussed on constructive news beyond  punditry or criticism of match tactics. We love the league….
[hr]
Premier League Headlines
Revealed:  Why Granit Xhaka cursed  Arsenal fans

Hidden talent of Leicester City : Wilfred Ndidi

Has Southampton's coach learnt from humiliating loss at home

How Brighton is moving forward with Graham Potter

What happened after Referee's VAR meeting
[hr]
Premier League Headlines ( In Details )
[hr]
Revealed:  Why Granit Xhaka cursed  Arsenal fans
[hr]
Arsenal captain Granit Xhaka appeared to swear at his team's own supporters after being substituted on Sunday when a two-goal lead was surrendered against Crystal Palace. The decision by Unai Emery to withdraw Xhaka in the second half was initially greeted by large cheers, which soon turned to jeers as he took his time to leave the field despite the score being level. Xhaka reacted by waving his arms, cupping his ears and seemingly mouthing a profanity twice as he pushed away a handshake from Emery. Xhaka took off his shirt and headed straight down the tunnel.
Xhaka posted a letter today to Gunners explaining his feelings, the rants he heard from the fans, personal humiliation and how he got carried away after feeling rejected in the stadium. He accepted his behavior was disrespectful and the team needed their captain to be filled with positive energy instead of behaving negatively.
[hr]
Premier League Museum Editor Notes: PREMIER LEAGUE FANS has seen loudness of Gunners in negative way and jeers against their own players in the past . Memories of Arsenal fans booing their own player Emmanuel Eboue when it was his first game back from injury still ring the ear. Eboue was forced to play out of position at left midfield against Wigan due to the injury of Samir Nasri and his touches were shouted largely with insults and loudest jeer was left when he was substituted in the match.
[hr]
Hidden talent of Leicester City : Wilfred Ndidi
Brendan Rodgers' Leicester team sit just two points behind reigning champions Manchester City in third and are now considered to be realistic contenders for a top four finish, let alone top six. That's despite losing Harry Maguire over the summer for a record-breaking fee and not signing his replacement.
While James Maddison, Jamie Vardy and coach Brendan Rodgers have gained limelight, key player to Leicester's impressive record at both ends of the pitch has also been Wilfred Ndidi. The Nigeria international is, without question, the Premier League's best ball winner at present and has taken up the mantle in that regard from N'Golo Kante during the Frenchman's time at the King Power. While not necessarily directly comparable – the now Chelsea midfielder, even when at Leicester, charges forward more often in support of attacks – Ndidi has coped admirably with the thankless task of filling Kante's boots. His more attack-minded teammates are safe in the knowledge that their anchor in midfield is there to mop up should they get caught upfield. Playing James Maddison and Youri Tielemans in a midfield pairing would be impossible were it not for Ndidi's defensive work rate. His ability to regain possession also has an obvious impact on Leicester's record at the back, with no team having conceded fewer goals in the Premier League (eight).
[hr]
Premier League Museum Editor Notes: PREMIER LEAGUE FANS are certain that Ndidi is an undervalued gem in this exciting Leicester side, and one of the most pivotal players.He is destined for big things and playing the role which Darren Fletcher, Kante, Metic and Fabinho play where even though they don't hog the limelight but stability in their team's play starts from them. 
[hr]
Has Southampton's coach learnt from humiliating loss at home
[hr]
Saints manager Hasenhuttl admits the aftermath of Leicester City drubbing has been tough to handle but feels the experience has improved him as a coach.
He said "It has never happened (before) that I lost a game like this. It is very challenging but this is why we are here. It's not an easy job, it never is, and in such moments it's even more important that you be a strong manager and look for the right decisions. These days were new for me but I am now a better manager than before and this is the good thing from this game. And if the players see the same and learn out of it then they know they are better players in the future."
[hr]
Premier League Museum Editor Notes: PREMIER LEAGUE FANS have seen some big drubbings not just scoreline wise but mentally. Manchester United 9-0 Ipswich, Tottenham 9-1 Wigan, Manchester City 8-0 Watford to name a few.  We have seen few outcomes of these – Manager's getting sacked, shrugging it away as one off day, having a blast on their players and identifying areas to improve etc. So far both Southampton management and club have turned up in positive way to learn and move ahead. It remains to be seen on the pitch how players take it forward. 
[hr]
How Brighton is moving forward with Graham Potter
[hr]
The Seagulls ( Brighton and Hove Albion ) won just once on their own patch in the second half of last season, March's 1-0 success against Huddersfield, much to the dismay of those turning up to support them. Life has been a touch easier this time around, losing just one of their five home Premier League outings and winning their last two.
There are five leadership values that Graham Potter has defined for his performing seagulls team  Transparency, Long Term View, Sincerity and honesty, Reliability & Professionalism.. Graham Potter says "I sometimes think we're in this hierarchical culture that says 'I'm the coach and I have all the answers and I'm perfect' and I'm totally not.I think professionalism is about doing your best, taking responsibility for what you do, analyzing what you do and trying to get better. It's not about being perfect and having all the solutions and answers.  What we need to do is try to create an environment where the players feel empowered, confident and motivated enough to make their own decisions and stand by those, because that's ultimately how you can develop players and the team."
[hr]
Premier League Museum Editor Notes: PREMIER LEAGUE FANS had seen glimpse of tactics of Graham Potter when his Swedish side Östersunds and more recently Swansea City gave scare to Premier League teams. Potter believes in bringing positive approach, modern methods and believes in personal touch to his player man-management skills. Certainly a manager we would like to see for a long time in English Premier League. 

[hr]
What happened after Referee's VAR meeting
[hr]
After referees meeting today regarding VAR, official statement which has come out is "Officials are happy to trust in the advice of a video assistant rather than make use of a pitchside monitor".  Association have also decided to let premier League clubs will discuss the use of VAR at their next shareholders' meeting on November 14. Most likely, they could request push for on-field referees to make greater use of the monitors.
Referees have clarified that sparing use monitors was endorsed by top-flight clubs, managers and captains to keep the game flowing when they were consulted over the issue before the season, and again at their last meeting in September. Feedback received from officials regarding VAR at the top level was positive, and said there was "nothing sinister" in tweaking the protocols during a season, as long as it was being done collectively rather than selectively.
One shareholder who supported VAR is crystal palace chairman Steve Parish. He has backed VAR because the video technology gives justice to smaller clubs against the Premier League giants. The Eagles had a booking for Wilf Zaha overturned and were awarded a penalty at the Emirates on Sunday – and then saw a late Arsenal winner disallowed on review. Parish claims officials being able to calmly review decisions away from the pressure of 60,000 screaming fans is helping to eradicate big-team bias from the on-field referees.
[hr]
Premier League Museum Editor Notes: PREMIER LEAGUE FANS may be surprised to believe that VAR has largely been successful in English Premier League. In Germany, the introduction of VAR has been more complex than perhaps anticipated. There have been embarrassing technical glitches. There were a few significant delays interrupting the flow of the game, but communication lines between the referee in the ground and VAR HQ in Cologne failed altogether in a number of games. Worse yet, offside lines could not be superimposed on the pictures to help with narrow decisions. in Spain, VAR has pacified the game. Not since the 1991-92 campaign in Spain's top flight have there been fewer cards shown after three rounds, with an average of 4.34. Only one of the cards given was for simulation.While the biggest criticism of VAR is that technology disrupts the flow of game, including affecting goal celebrations, debates regarding refereeing decisions have decreased, making the game seem more just.
[hr]
At the end, we look for 3 things from you as we build our website portal and podcast 100% dedicated towards English Premier League.
Subscribe to our youtube channel, like our facebook page or follow our twitter handle
Join us in writing stories and articles covering rich history of the league
Contribute your experiences as fans of the best league in the world