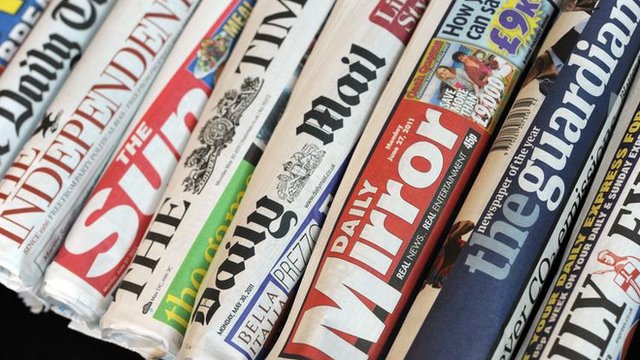 Hello premier league museum fans, in this blog we will provide you with major news headlines in EPL.  Our news just like our portal – www.premierleaguemuseum.com is 100% dedicated on Premier League and focussed on constructive news beyond  punditry or criticism of match tactics. We love the league….
[hr]
Premier League Fixtures
Brighton and Hove Albion 3 - 2 Everton
Burnley 2 - 4 Chelsea
Manchester City 3 - 0 Aston Villa
Watford 0 - 0 AFC Bournemouth
West Ham United 1 - 1 Sheffield United


[hr]
Premier League Headlines
Liverpool may have tough road ahead to be champion

VAR is still dubious

Who is to blame for Southampton demise

What should Fred do to improve
[hr]
Premier League Headlines ( In Details )
[hr]
Liverpool may have tough road ahead to be champion
Jurgen Klopp has warned his Liverpool players that the "hardest period" of the Premier League season is yet to come. The Reds are currently top of the Premier League table having picked up 25 of a maximum of 27 points – and lead Manchester City , who have played a game more, by three points.
Klopp said " We are in a better position than we would have expected at the start of the season. Are we already through? No. We have created a proper basis to work with. The hardest period ever will come up again. November, December, crazy. We have to be lucky in some moments. We have to fight for it, and that's what we do. No guarantees. I don't dream about the league title, I didn't dream of the Champions League final and we won that!"
Premier League Museum Editor Notes:  English Premier League is unlike all other popular football/soccer leagues in Europe where the season instead of taking a break intensifies during holiday period – Christmas and New Year. Teams play 5-6 matches during 2 week window and usually that is the period which defines who will win the championship. Most of the teams who lead after this period usually go on to win the titles.PREMIER LEAGUE FANS understand Klopp is trying to calm down the nerves of Liverpool fans , players and his staff to ensure their second attempt on winning the title comes to a success. 
[hr]
VAR is still dubious
VAR continues to cause more and more controversy and all anyone can agree on about VAR is that we can't agree on VAR. On Saturday, during Brighton's win over Everton, VAR intervened to award a penalty for the first time in the Premier League. But people still can't agree on whether the decision was right or whether VAR should have overruled the referee in the first place.
Toffees boss Marco Silva said the system is "difficult to understand" and earlier in the day VAR and the Premier League's goal accreditation panel couldn't see eye to eye. He said "Any professional footballer will tell you that's not a penalty. It really is heartbreaking for the game, that decision. The contact is minimal. People will say yes there is contact but just because there's contact it doesn't mean it's a penalty. That isn't a clear and obvious error. It's a joke"
Premier League Museum Editor Notes: Video assistant referees were introduced to the Premier League this season to help make difficult decisions easier and eradicate any referee errors so game is won fair and square. If you ask PREMIER LEAGUE FANS whether VAR has it achieved the mission, and 90% will respond NO. Over the first nine weeks of the season, VAR was criticized for not intervening enough, allowing mistakes by referees which were clear fouls but this week it has taken an opposite way intervening to overturn a referee's decision which was correct ( penalty should not have been given by VAR ). 
[hr]
Who is to blame for Southampton demise
Southampton coach Ralph Hasenhuttl put his hands up and accepted responsibility after what was almost certainly the worst night of his coaching career as Southampton were beaten 9-0 at home to Leicester City on Friday night. But who is to blame for Southampton's demise.
Ralph Hasenhuttl said "I take 100 per cent responsibility for this result today and it was no performance from my team, this cannot happen in this way. We were not committed enough and with how strong Leicester were, we just couldn't defend against it… There was no defending at all. If you ask me if I'm shocked tonight… I've never had such an experience in my entire managing career. The best thing in the stadium, besides the opposition, were the crowd who stayed in the stadium. How they act is more than we deserve, and I apologize for this no performance today."
Premier League Museum Editor Notes:  PREMIER LEAGUE FANS have not heard these apologies for first time. In past, dreadful performances have happened and the difference has been player's attitude being an issue vs. manager losing the dressing room completely. The performance of Southampton indicates latter as basic defending had been missing in Southampton's case. Players may blame being a man short for most of the match for their demise but reality is they seemed to have downed their tools, not ran enough and completed gone rogue against their manager. 
[hr]
What should Fred do to improve
Manchester United midfielder Fred has revealed the advice that Ole Gunnar Solskjaer is giving him, as he looks to kick on following a difficult start to his career at Old Trafford. The Brazilian registered one of his better displays in United colours in their 1-1 draw with Liverpool last Sunday and looks set to start against Norwich this weekend.
Fred has revealed Solskjaer has guided him to keep it simple, though still play with the freedom afforded by Solskjaer's new 3-4-1-2 formation. Fred is developing partnership with Scott McTominay in the ongoing absence of Paul Pogba due to an ankle injury. Fred said "Passing is one of my main objectives in the game and when I make a lot of passes I'm happy. Obviously I'm not happy when I miss the passes so I look to get that right. I work very hard on that and I hope we can continue this run of form and have more good games and work very hard to help United"
Premier League Museum Editor Notes:  PREMIER LEAGUE FANS have seldom seem Fred speaking and similar to Fellaini, Fred has often been made scapegoat of a manager's failure which in this case was Jose Mourinho. In the signing of Fred, Manchester United have acquired the services of one of Brazilian football's rising stars and hottest properties.However, it all turned southward with some comments by his boss of team instability when Fred is played without protection and overall the team's tactics being conservative and defensive vs attacking that Fred was bought to bring. 
[hr]
At the end, we look for 3 things from you as we build our website portal and podcast 100% dedicated towards English Premier League.
Subscribe to our youtube channel, like our facebook page or follow our twitter handle
Join us in writing stories and articles covering rich history of the league
Contribute your experiences as fans of the best league in the world