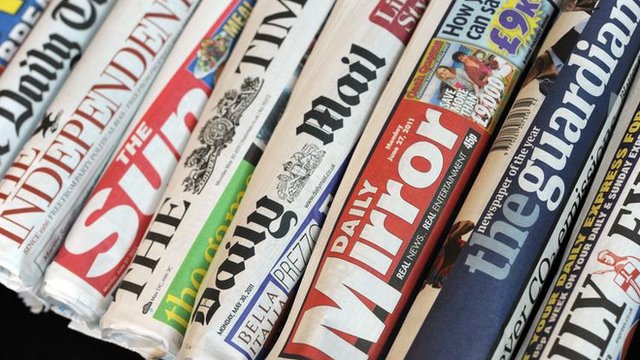 Hello premier league museum fans, in this blog we will provide you with major news headlines yesterday. Our news just like our portal – www.premierleaguemuseum.com is 100% dedicated on English Premier League only. We love the league….
Premier League Headlines
Christian Benteke & Tomkins handed new contract extension at Crystal Palace
Manchester United won't put profit ahead of bringing back glory
Liverpool face gruelling festive period with NINE games in a month.
Southampton laments  loss of director of football Ross Wilson
[hr]
Christian Benteke & Tomkins handed new one-year contract extension at Crystal Palace
Christian Benteke has been handed a one-year contract extension at Crystal Palace, keeping him at the club until at least the end of the 2020/21 season. Palace bought him for  £27million from Liverpool in August 2016, after Jurgen Klopp deemed the player surplus to requirements at Anfield. Benteke who has spent many many years in premier league now was delighted on continuing with Crystal Palace. He said: 'I am very happy to have reached an agreement to extend my contract with Palace for another year. I am more committed than ever to repaying the faith that the chairman, manager and our amazing fans have shown in me.'
Palace have also handed a contract extension to defender James Tomkins with a slightly longer time-frame, keeping him in south London until the end of the 2021/22 season. Tomkins has played 87 times for Palace since his move to Selhurst Park from West Ham in the summer of 2016. He is currently sidelined with a groin injury but is close to returning for Roy Hodgson's side. Tomkins said: 'I'm now in my fourth season and I've really enjoyed my time at Palace. I'm excited about the future here and didn't hesitate to commit myself to the club for an additional two years.'
Crystal Palace has been steadied and managed well by veteran manager Roy Hodgson. They are having best of starts to Premier League season in last few years and none of the pre season issues, uncertainty related to player transfer's is affecting them. Premier League fans hope to see more goals, saves , assists and tackles from the 2 player who have pledged to give us entertainment for few more years.
[hr]
Manchester United won't put profit ahead of bringing back glory
Manchester United chief Ed Woodward has backed manager Ole Gunnar Solskjaer going into Sunday's clash with Liverpool. It's understood that Woodward has given the Norwegian '100 per cent support' to turn it around. Woodward has defended his record as Manchester United's executive vice-chairman and insisted that making money will never come before success on the pitch.
Woodward aid – "Ole's vision maps exactly to the core three football objectives we have. We must win trophies, we must play attacking football, and we must give youth its chance. Ole has also instilled the discipline back into an environment where we may have lacked it in recent years. He is building a squad that respects the club's history, in which players work hard and respect their team-mates. No-one is bigger than the club."
Manchester United , giant club not just in England but the world has been in decline since Woodward replaced David Gill in 2013 despite spending close to £1billion on new players. United have not won the Premier League title since Sir Alex Ferguson departed the same year and currently lie in 12th place after their worst start in 30 years under Ole Gunnar Solskjaer. Woodward's role has come under increasing scrutiny as the delay over appointing a director of football continues. Woodward clearly must be suffering the inability to attack world class manager's like Klopp and Pep to United. Premier League fans hope the sleeping giant wakes up soon and brings back the flair we have been used to seeing in 90's and 2000's.
[hr]
Liverpool face gruelling festive period with NINE games in a month
With updated fixture list announced for festive period, Liverpool will have to endure a gruelling December schedule and face their squad being stretched to the limit over the festive period. Jurgen Klopp's Premier League title chasers will have to play nine matches between December 4 and January 2.
Manchester City may glimpse a possible opening in the defence of their crown with the Reds battling an exhausting fixture list below –
4th: Everton (H) 8.15pm
7th: Bournemouth (A) 3pm
10th: Salzburg (A) 8pm
14th: Watford (H) 12.30pm
18th: Club World Cup Semi-Final
22nd: CWC Final / 3rd Place Play Off
26th: Leicester (A) 8pm
29th: Wolves (H) 2pm
Jan 2nd: Sheff United (H) 8pm
Despite media frenzy around Liverpool's 8 point lead at the top, Premier League fans know it so well that titles are not won in October and unbeaten runs early in the season are tested thoroughly with gruelling fixture schedule that English Premier league presents. We have seen many times were 10 game unbeaten runs, slow starts and late surges have given us entertaining top of the premier league battles. We hope the current season treats  us to something similar.
[hr]
Southampton laments  loss of director of football Ross Wilson
Southampton manager Ralph Hasenhuttl admits the departure of director of football operations Ross Wilson to Rangers is a 'big loss' – but remains confident it will not derail January transfer plans. The 36-year-old played a key part in bringing Hasenhuttl to St Mary's in December 2018 following the departure of Mark Hughes.
Ralph said  'It was surprising for me, but what I can say is that I had a very good relationship with him. For us, it is a big loss for sure – but this is what happens in football. For us it will be important that we bring somebody new in and we will do this. I have other things to look at and work to do, but I will also have my opinion for this position. We have our plan, our schedule, what we want to do, the players we want to look at. It is independent from Ross. We know what we want to have for our game, for the positions we need and so that doesn't make a big change in a moment."
Despite Ralph's assurances, Premier League fans can understand the intrinsic emotions and fears of the manager. Southampton is a selling club and unlike other clubs who have faced grim fate due to giving up on quality players, they have survived Premier League by making right hiring decisions. Loss of a solid director of football can have serious implications not just in transfer market but also managing the club's fate in English Premier League.
[hr]
At the end, we look for 3 things from you as we build our website portal and podcast 100% dedicated towards English Premier League.
Subscribe to our youtube channel, like our facebook page or follow our twitter handle
Join us in writing stories and articles covering rich history of the league
Contribute your experiences as fans of the best league in the world