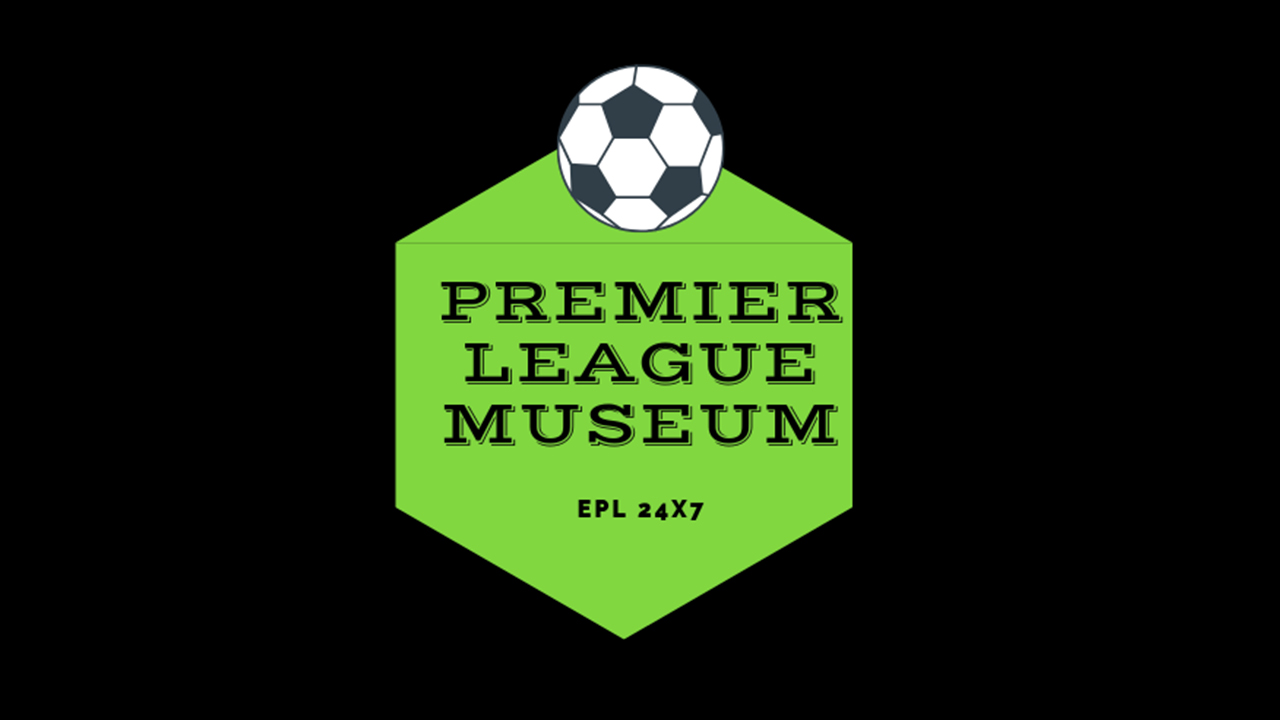 Hello premier league museum fans, how do you find our website www.premierleaguemuseum.com and podcast EPL 24×7 on youtube so far.. Please provide your feedback or comments on youtube video below or our website www.premierleaguemuseum.com.
In this blog, we will provide you with 10 things which we learnt from the matches and news that came to us in last one week. 
Summary
Arsenal 2

-2 

Tottenham Hotspur
Burnley 0-3  Liverpool
Chelsea 2-2  Sheffield United
Crystal 1-0 Palace Aston Villa
Everton 3-2  Wolverhampton Wanderers
Leicester City 3-1  AFC Bournemouth
Manchester City 4-0  Brighton and Hove Albion
Newcastle United 1-1  Watford
Southampton 1-1  Manchester United


West Ham United 2-0  Norwich City



#1 – Manchester United will struggle to make it to top 6
A draw at St Mary's may be considered a good result for some teams but this season is different. With Southampton not at their best with young talent as previous years, the team is vulnerable to top teams with higher quality players. Apart from Dan James brilliant strike, there were not many moments that a Premier League fan would be able to recall in the match. After Southampton were reduced to 10 man, Manchester United should have scored and won the game.
Credit to Southampton for grinding out a draw but a weakness has been apparent in Manchester United squad this season. Their strikers are goal shy, not taking risks and putting in scrappy goals into the net. With results not coming their way in last  3 matches, it is clear to see that Pogba is getting frustrated with not having team players on same page and quality of players like James is getting wasted with results not matching their flair.
International break couldn't have come at a better time for them and unless Manchester United become ruthless upfront , likes of Everton and Leicester will  catch up with them ( as they have done before under Martinez / Ranieri ). The club cannot rely on their recently fixed defense to save them in every match. This is premier league where every team ( top to bottom ) prides themselves on scoring an odd goal and giving a fight to the opponent.
#2 – Leicester city and Brendan Rodgers are making 1 + 1  = 3
Dreams do come true as Leicester City had proven in 2015/2016 season. However, you cannot live them for long and reality comes in sooner than anyone imagines. Most of Leicester City squad of 2015/2016 season and its core players are all gone now. The team regressed under the managers who came in after Craig Shakespeare, Appleton, Puel, Sadler came and went out of the club before and their won't be many to remember their tenure.
In this backdrop , no-one else other than Brendan Rodgers could have been a better appointment for the club. Both club and manager are seeking a regain of their lost glories, would like to establish their reputation amongst premier league fans again and perform beyond over and beyond expectations. It's a match made in heaven and despite late transfer of Harry Mcguire, we are seeing the team enjoying playing for their manager and who else but Vardy has again started scoring games for fun.
We started with predictions of Leicester being the surprise club this season. They look likely in current form to break into top 6 with next big test against Manchester United after intentional break.
#3 – Eddie Howe is starting to get perceived as a mid table club coach again
Eddie Howe is a decent manager who has consistently kept lesser known Bournemouth squad in mid table each season since 2015/2016 season. While coaches like Sean Dyche and Nuno have hit the heights of European qualification, it is tough to evaluate Eddie Howe since Bournemouth swing up and down in their performances.
We have liked Eddie Howe's teams to play forward thinking football, he's young, and seems to develop and manage talent at hand really well. Each season we have  believed Eddie Howe to improve on defensive fraterilities  while keeping attacking style intact. However the club had one too many false high's during the season only to come down to a mid table finish. Many premier league fans have started getting disappointed with Eddie Howe and his lack of communication on whether it's him or the club who are keeping the expectations high but performance low for Bournemouth team. Comparisons have started coming up now against David Moyes whom we know was good at Everton but Ferrari like Manchester United became too hot to handle.
With international break, we hope Eddie Howe introspects his squad,  method's and team/club ambitions. He is a top English coach in Premier League and his progress is something all Premier League fans will get happy to see.
#4 – What is the ambition of clubs like Southampton, Crystal Palace and West Ham
All three team so far in season have been better than any relegation teams and shown they have quality to be better than bottom 3 on any given day. Southampton , Crystal Palace and West Ham had a creditable win so far to their name and season looks promising.
However, the question is what are the ambitions carried by these teams and will any of these 3 make it beyond mid table or survival for next season.
#5 – Are Sheffield United different from other newly promoted clubs 
In our season review, we had predicted Norwich City, Brighton and Southampton to play attacking style of football regardless of who their opponent is . In last few rounds, each of these teams has got hammered by top teams but also registered wins against teams who played traditional tactical games of counterattack.  However, in last 4 matches one team which has stood different is Sheffield United. Despite getting outdone on possession, Sheffield United has fought matches till the end and got goals / results  in last minute in 2 of them. The team despite its limited resources, lack of quality players has played for its manager right till final whistle is blown. Out of all 3 newly promoted teams, they look the most equipped to fight for survival in 2019/2020 season.
May be Chris Wilder knows much better than anyone else that  points against top teams get you headlines but survival in English Premier league comes by grinding out results against your fellow strugglers or mid table teams.
#6 – Are Chelsea and Manchester United fighting for top 4 or top 6
When Manchester United drew 1-1 against Southampton, not just red devil fans but also Premier League fans were disappointed. If there is one thing common  in what excites Premier League fans , it is the infusion of youth into a top club , a star who comes our from academy and local born clubs player who goes on to become a superstar.
This season is different than any of past 6 or 8 for both Chelsea and Manchester United. Both clubs in the same season for separate reasons have abandoned their readymade superstar buying policy and gone back to the drawing board to give chances to youth . In our earlier podcast, we had mentioned how far will the youth takes the 2 clubs ( Norwich and Chelsea ) into a standing to match their club's ambitions.
We may have to wait until the next international break to get the answers on whether Chelsea or/and Manchester United will have a fight at their hands for a top 4 or a top 6 finish this season.
#7 – Is Marco Silva truly a  "Mini Mourinho"  as everyone says 
Before match against Wolves ( will talk in length specially on wolves in next point) , Everton had only scored 1 goal in 3 matches and won that game. One thing which has become apparent in this match is that Everton has good goal scorers in the squad with Richalison, Amoebi and Keane. Marco Silva has an exciting Everton attacking trio which is a match for the attacking trio's of top teams ( City , Liverpool and Arsenal ). They along with dead ball specialists like Sigerson should be able to score goals in every games.
As much as Marco Silva has been hailed as Mini Mourinho, Premier League fans hope it's the master tactician qualities of Mourinho that Marco Silva has adopted.  As shown in match against Wolves, it was difficult to understand whether Marco Silva is holding back his team's attack with brakes famously described for "Special One".
#8 – Will Europe qualification curse impact Wolves too 
Wolves find themselves in the same position as Burnley in the previous campaign, on the back of a 7th place finish and prize of Europa League football. Burnley felt the sting of Europe last time around and began their league campaign in a disastrous fashion, looking more like relegation candidates than the European contenders of the 17/18 season. Wolves are showing similar signs, with their own early season form, there's little to suggest a different story would be written for the West Midlands side.  European Football is a different breed of monster, with sides throughout Europe struggling to cope with the demands both on and off the pitch.
Fatigue is often the major downfall of Thursday, Sunday football, with the supposed curse of the Europa League. Nuno has a new set of player rotation and adjustments to make each match week when Europa matches on Thursday are followed by Saturday / Sunday fixtures.
#9 – Arsenal should play trio every week
For any top team, demanding a quality traditional central forward is manager's first thing in the list. There has been perennial debate on how Manchester United will make up for loss of their central forward – Lukaku or why Chelsea does not play it's traditional central forward – Giroud . Arsenal manager Emery has been lucky to have got two world class traditional central forwards at his disposal. Adding Pepe on the wing, question for Emery is which one of the two forwards does he play in central forward role and which does he leave out or play square peg in round holes.
It's a problem which Emery has to solve quickly if Arsenal once again would like to become a forever top 4 champions league qualifying done but one thing which every Premier League fan would like to see is the attacking trio starting in every line up week in week out.
#10 – VAR is impacting matches and killing the joy of watching football
If one thing I would not like to be perceived is "Anti Technology" . I was the first person to like VAR during champions league and premier league  opening day matches. Isn't it good for the game that it is played cleanly, decided on merits and all strategies whether counterattack, attack , penalty decisions, diving are now judged without any mistakes.
However, the reality so far in 4 rounds have turned out something which has left more questions than answers for VAR and English management who decided to adopt the technology without probably thinking it through well. Most confusing has been the meaning of "Clear And Obvious" error and the nature of interactions between referee in the middle and one watching television.
With this confusion, we have started seeing less joy amongst the fans who don't know whether to celebrate on a goal or not .  Also missing are the signature celebrations we had seen FIFA games adopt for each player with Aubameyang's celebration flip which was obviously missing with goal against Tottenham.
"Players are going to be afraid to celebrate goals now. If I score a goal I'll just have to stand there for 15-20 seconds and hope."

Former Premier League top goalscorer Kevin Phillips says VAR will take the enjoyment out of celebrations

Full episode: https://t.co/wz21mXOYIq pic.twitter.com/c3EBTVCWqk

— Sky Sports Premier League (@SkySportsPL) August 21, 2019
At the end, we look for 3 things from you as we build podcast and website portal.
Subscribe to our youtube channel, like our facebook page or follow our twitter handle
Join us in writing stories and articles covering rich history of the league
Contribute your experiences as fans of the best league in the world
Please listen to the podcast  and comment below this blog or in youtube how you find the podcast. We would like to listen on your thoughts about this initiative, feedback on any statement and suggestion on how we can get better together as a community of English Premier League fans.
You can get to know our schedule of blogs/podcasts by going to the website. – www.premierleaguemuseum.com