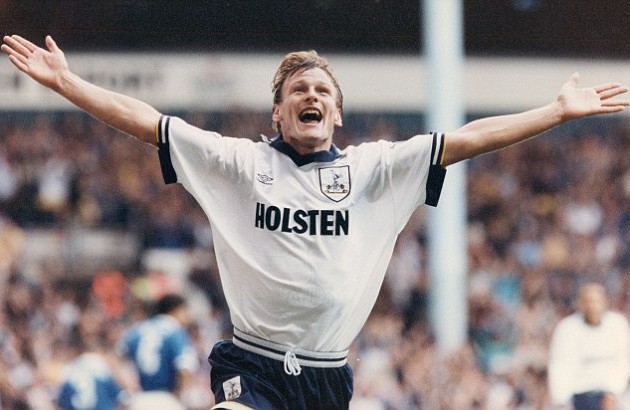 For the second time in eight days, Everton snatched a defeat from the jaws of defeats. But while the previous loss was astonishing while the one against Spurs was heartbreaking. Everton's whole campaign swung on an injury-time defeat at White Hart Lane a year earlier and it looked like a similar thing had happened once again.
Paul Rideout netted a superb goal to give Everton early hope and when Tony Cottee cracked a penalty high into the net in the second half it looked like that all three points were heading back to the Merseyside. B
ut three minutes from time, the roof caved in for the visitors as Spurs were chasing an equalizer.
Anderton finished off a stray shot from Sheringham before 60 seconds into the injury time a weak clearance from Holmes sat up sweetly for Dareen Caskey to crash a heartbreaking winner past Neville Southall.