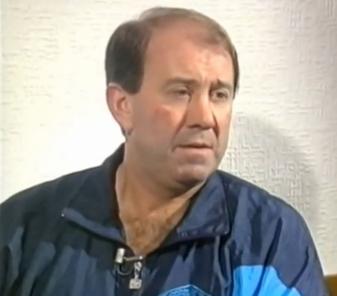 Howard Kendall told his crop of players, "Save me a million.". The Everton manager let on loan Striker Brett Angell return to his parent club because he believed that his present players could not be battered.
Howard Kendall said "he way our lads are doing at the moment, means I am not looking to spend any money. I am looking for my players here to do what they are capable of doing more consistently. If somebody comes available which I believe is the right move for the club, then I will move, but I am not looking to spend money, especially when I see the quality which I know I have. Certain players at the moment are living up to what I know they are capable of. It was well documented that I watched Brett a couple of times and really thought a loan was worthwhile, The player was so keen, he is a tremendous character and a great worker and I am certain he will end up in the Premier League at some time in the near future. But it is a compliment to the way Paul Rideout and Tony Cottee are working as a partnership that the money I have to spend, which is not a huge amount, has to be on someone to go into the team."
While Kendall refused to be drawn on names, Paul Rideout clearly falls into this category. His recent burst of form, coupled with five goals in three matches, was the main reason Angell has fallen back into Division One.