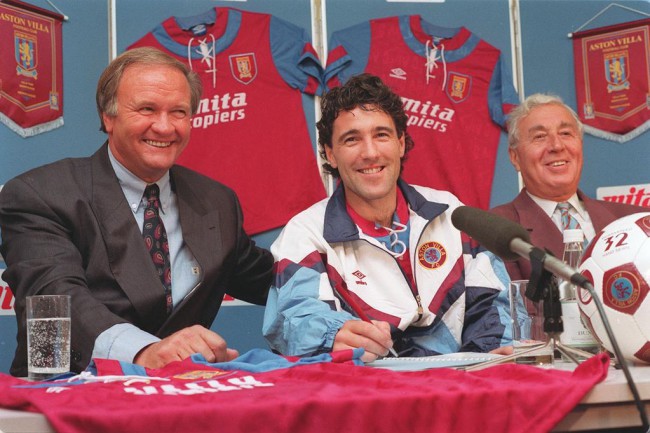 Dean Saunders pinched a point for Aston Villa to leave Oldham Athletic still seeking their first home win in the FA carling premiership. The Welsh striker stole behind defenders in the 51st minute to head home from close range following Ray Houghton cross.
Oldham had taken the lead in the 14th minute, with Mike Milligan and Graham Sharp working an opening for Norwegian international Gunnar Halle. Villa, who were unbeaten away from home, stepped up the pace in the second half and forced Oldham into some desperate defending.
Both sides thrilled Boundary Park's second-highest crowd of that season as they went all out for the winner.