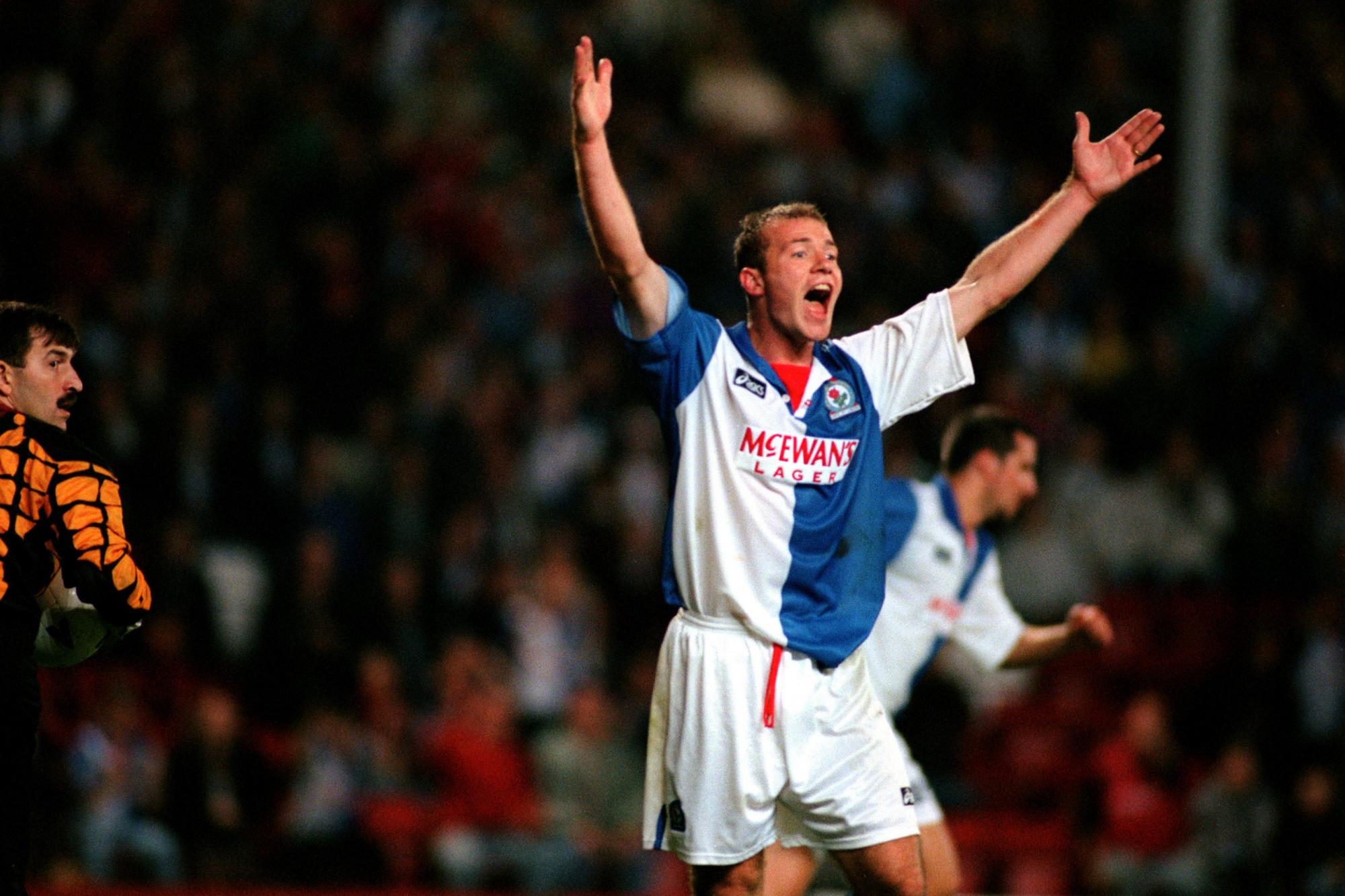 Newcastle United 1 – Blackburn Rovers 1 – Alan Shearer scores his first goal of the season as the debate his selection in the England squad heats up again
Geordie Alan Shearer gave England boss Graham Taylor a timely reminder of his goal-scoring talents as he Spiked Newcastle United's Sunday party with a late equalizer at St. James' park.
England striker Shearer came on as a 68th-minute substitute for Stuart Ripley with Rovers a goal down. And seven minutes later he showed all his old sharpness to race on to Tim Sherwood's through ball and slip a right-foot shot past Newcastle keeper Pavel Srnicek.
Alan Shearer said "I don't think I will be in the England squad. I haven't played a full 90 minutes yet this seaon and if I get included that will be a bonus."

Kenny Dalglish said "If Alan is in the squad, everybody will be delighted. But I think there isn't any point in him being picked if he is just going to be there to make up numbers."

Kevin Keegan said "He looked fit enough to me and I can't think of anybody better at what he does. When he gets the other 25 per cent, God knows what he will be able to do."