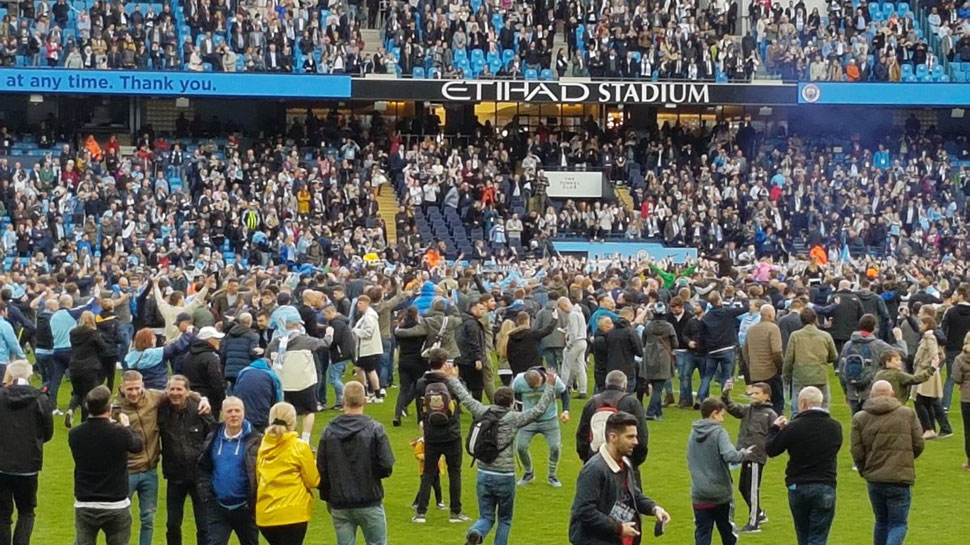 Manchester City chairman Peter Swales admitted that his club had been left "living on a knife edge" after English FA's inquiry into the pitch invasion during the FA cup quarter final with Tottenham a month earlier. The four man commission fined City £50000 and ordered them to play one match behind closed doors but both punishments had been suspended till the end of the 1993-94 season.
Spurs goal keeper Erik Thorstvedt was also attacked in the incident and there were some suggestions that the Manchester based club was let off too easily off the hook but Swales though otherwise.
Peter Swales said "We are living on a knife edge now, you may thing that £50000 is not all that frightening but a game behind closed doors is. That could cost us a quarter of a million pounds if it's a big match, people have told me that likes of Leeds and Birmingham have got away with it in the past but I am only concerned with Manchester City and want to ensure we don't get anymore problems."
---
Premier League fans –  We would love to hear from you on the memories that you about English Premier League. Please fill out the form below and we would like to reach out to you and publish your "Premier League" moment to the world. 
---
[wpforms id="9187″]
---