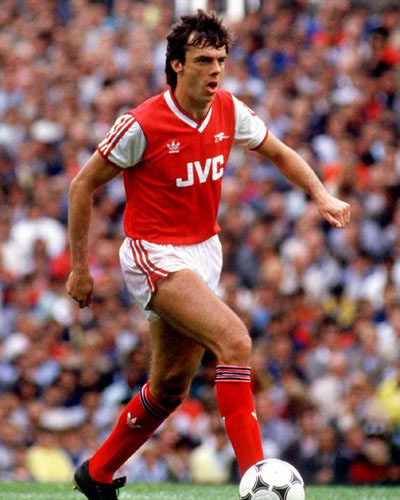 Arsenal defender David O'Leary had urged his manager George Graham that he should not pick Ian Wright for two premier league matches in order to ensure that the striker plays against North London rivals Tottenham in the FA cup semi-final showdown. Wright was one yellow card away from a one-match ban and O'Leary didn't want to risk not having him against Spurs.
David O'leary said "Ian is such an important member of the team that we should not take a chance on him missing the semi final. He is a smashing lad. He might behave himself but the referee could interpret something wrongly and he could get booked. There's no point taking that risk."
Ian Wright had been in trouble with the FA over misconduct on and off the field that season and had even served a three-match suspension over violent conduct.